Split Rock Belles Era
DOB 10/16/05
Stage Stop Tempis Fugit x Split Rock Miss Congeniality
1/4 Chilean/1/8 Bolivian/1/32 Peruvian
SOLD - Congratulations Sherri!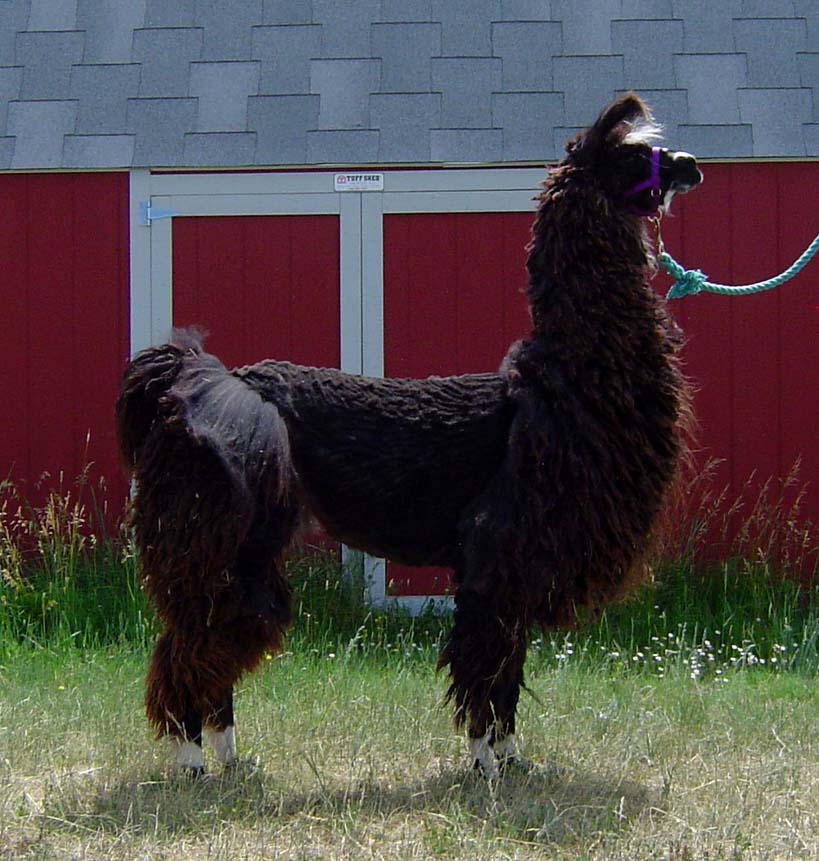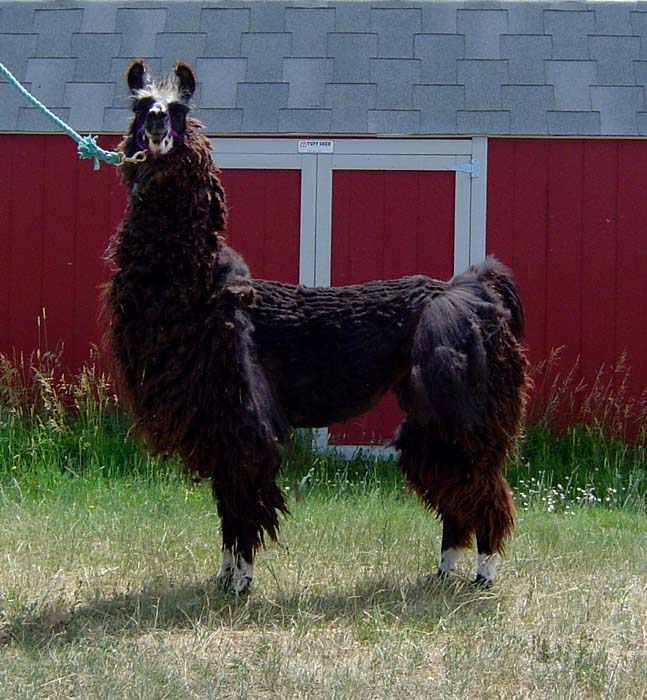 Belle is the product of some of the best in our breeding program. Belle's Sire is Stage Stop Tempis Fugit (deceased), a gorgeous silver gray male who an ALSA Halter Champion and her Dam is Split Rock Miss Congeniality (deceased), the daughter of SV One-Eyed Jack (deceased), a National Champion male, and Stage Stop Picabo Streak (deceased), a Reserve Champion and Produce of Dam Champion. Belle has exceptional fiber in a gorgeous chocolate brown/ bay/black with four white socks. Belle looks so much like her Grandma Picabo, who was Brenda's favorite female before her passing.
Belle has incredible soft, lustrous fiber with light crimp - a spinner's dream! And just look at those ears! The photo taken below is of Belle at a month of age. Her face and ears are dripping with fringe now. Everyone who sees her falls in love with her.
Belle placed first in the Juvenile Heavy Wool Female class @ the 2006 Rocky Mtn. Regional Llama Show and then placed Reserve Grand Champion!
Due to Belle's age and the fact that she hasn't been bred yet, she is being sold as a companion/fiber/guard llama without any guarantee of reproductive capacity. She is a sweetheart and has fabulous fiber and is priced accordingly.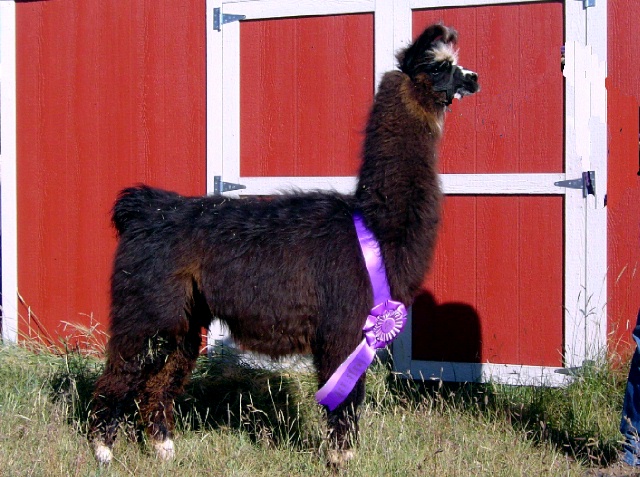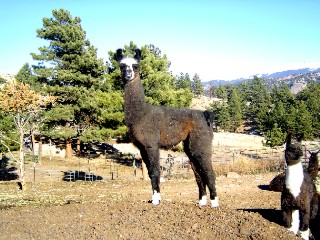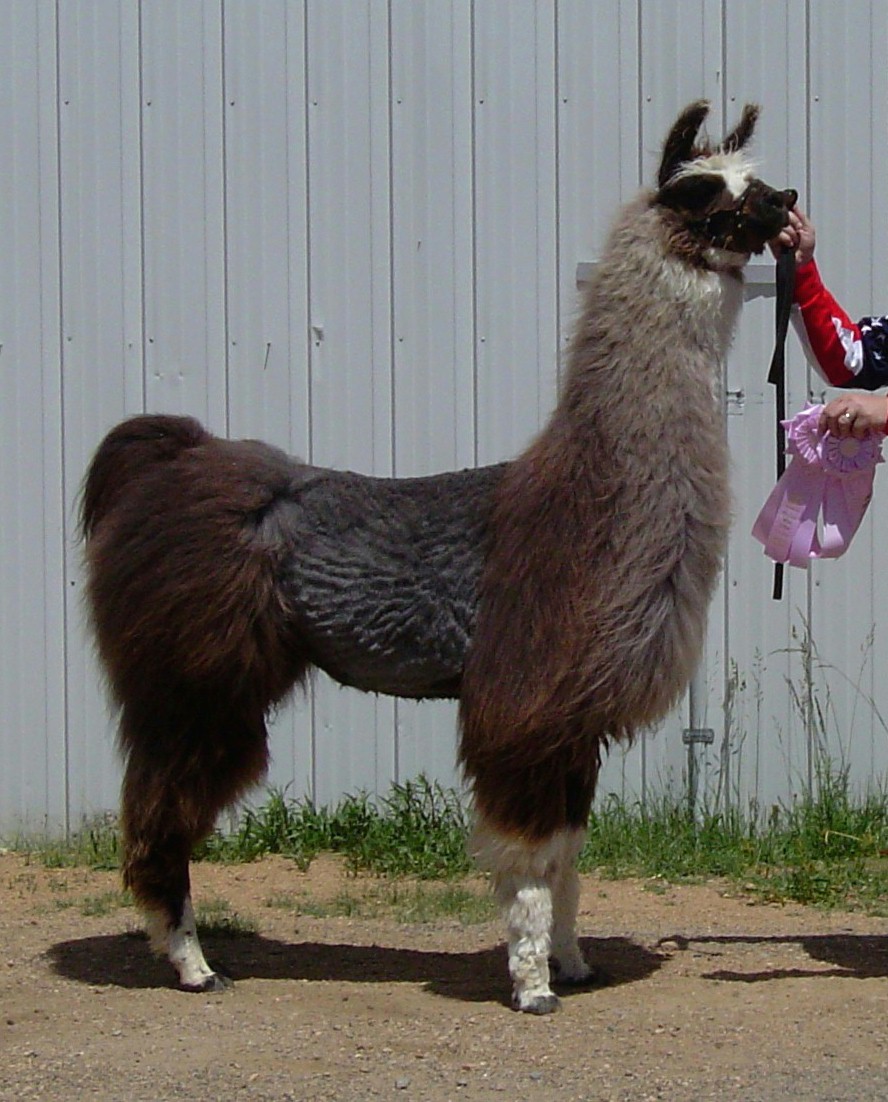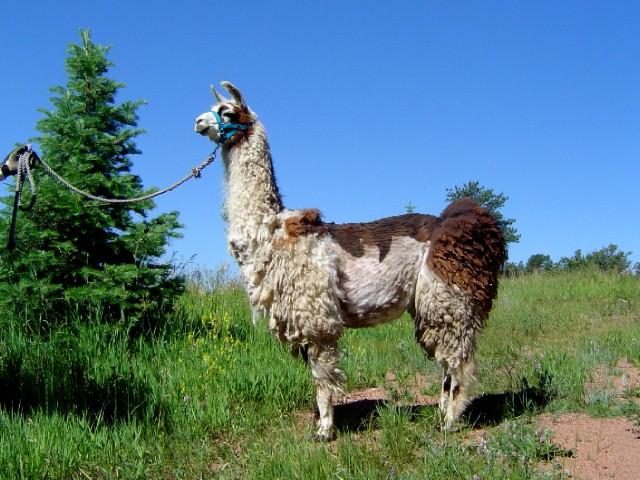 Stage Stop Tempis Fugit Split Rock Miss Congeniality