Split Rock Champagne & Pearls
DOB 06/22/11
Shimmering Sands x Minnie Pearl
$2,500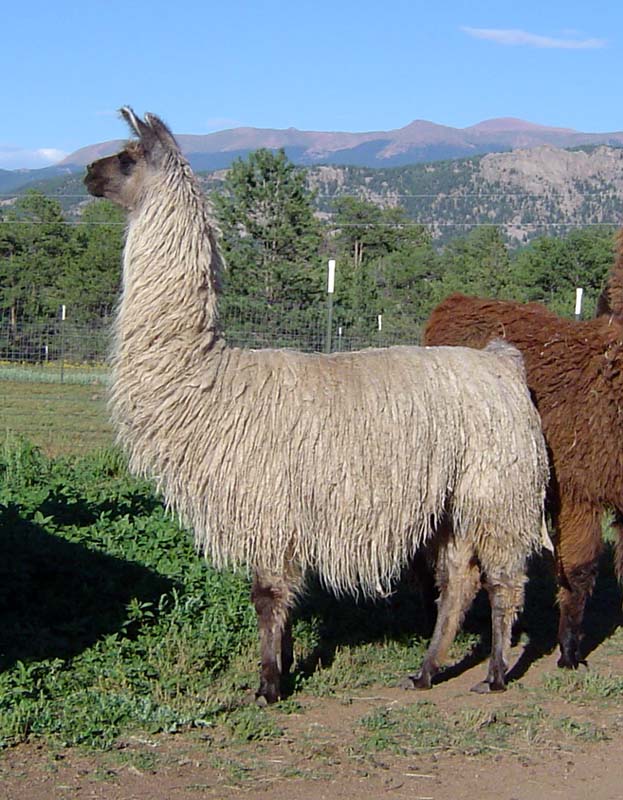 Photo taken 8/13/13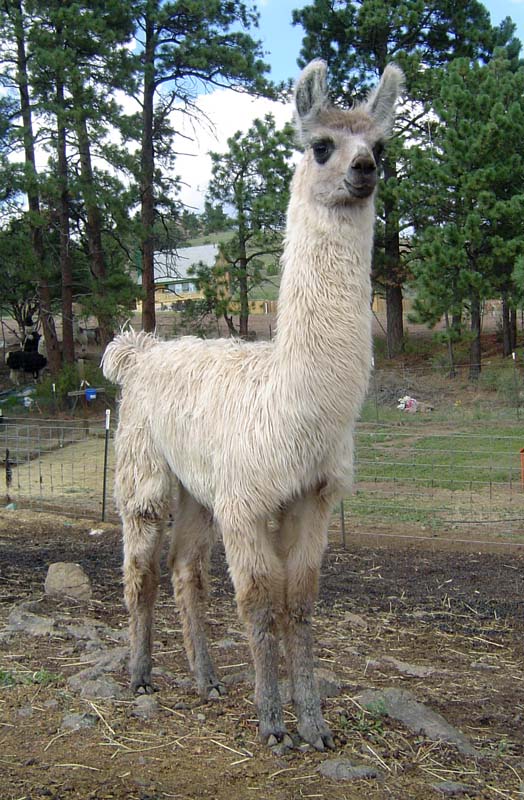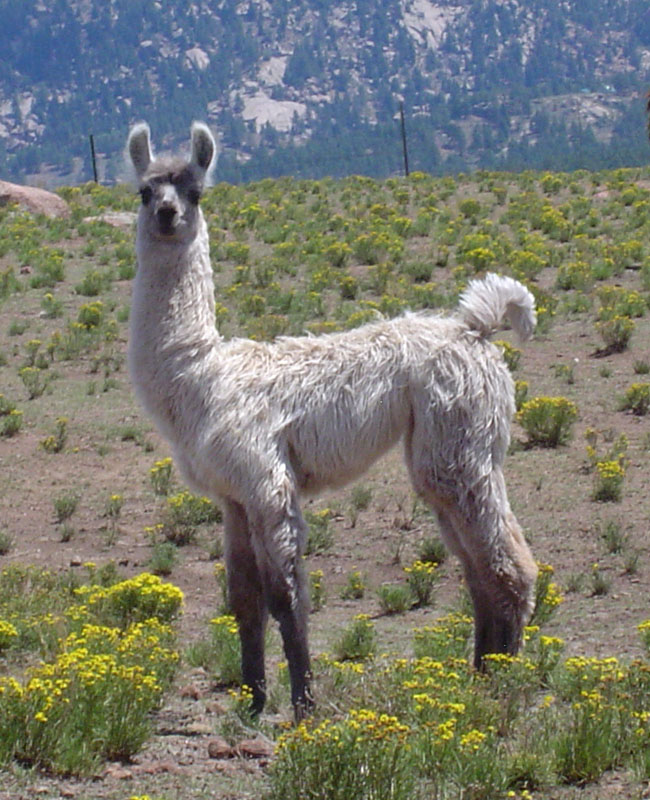 Photos of Champagne & Pearls as a cria
Split Rock Champagne & Pearls (aka "Rosie") is a stunning silver suri female sired by our Shimmering Sands out of Stage Stop Minnie Pearl. She has her sire's suri fiber and her dam's silver color genes along with her sweet, friendly, laid-back personality. She is everything we've ever wanted in a suri female for our herd! She looked rose gray when she was born so I started calling her "Rosie" and it stuck. I was going to name her Champagne, Roses & Pearls but that name is so long for such a sweet little girl! Her dam was silver as a cria but she faded out to a taupe color in the sun. Rosie, however, has stayed this incredible silver color. Her fiber is to die for. It continues to form tighter lock structure as she ages.
I took more current photos on 8/13/13 and you can see that Rosie still has silver fiber, which is rare. Most silver and gray fiber bleaches out in the sun and turns brown or taupe. And you can see that her fiber is pencil locked to the skin. I was so tempted to shear her this summer but didn't. Maybe next summer - I already have a list of people interested in her fleece if I decide to sell it.
Rosie was exposed to Wheatfield's Spencer in October 2014 but didn't take. We will be breeding her again in May this year and hope for better results this time. I hope she gets pregnant because that will be a knockout cria!! Spencer's sire is a suri so he carries the suri gene and we're hopeful they will produce a suri cria.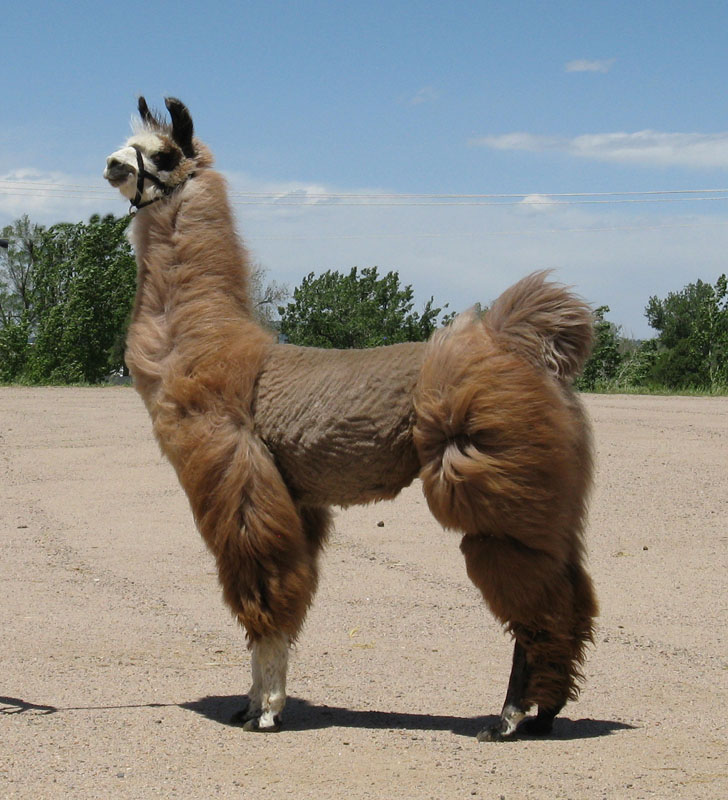 Wheatfield's Spencer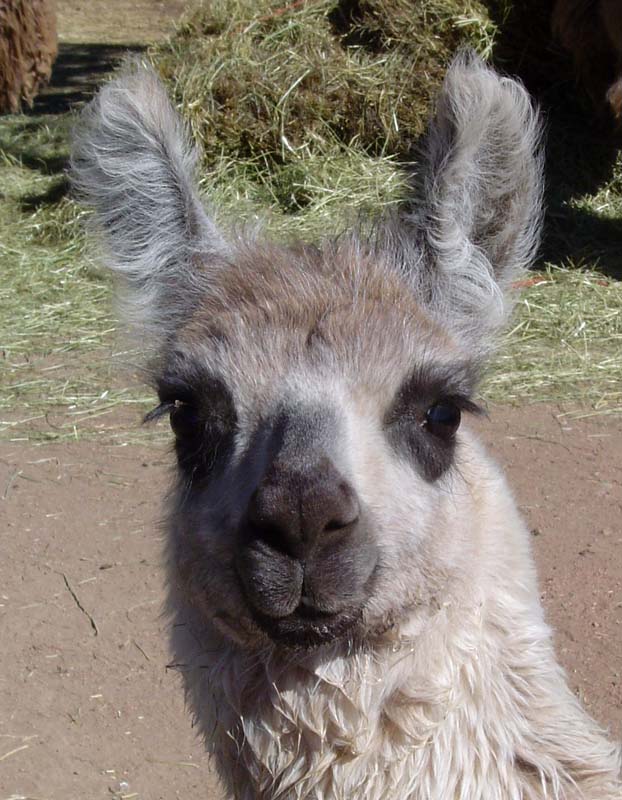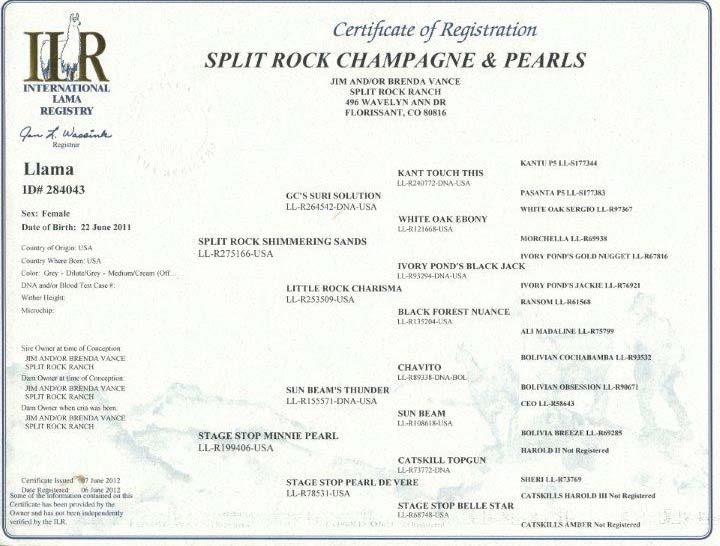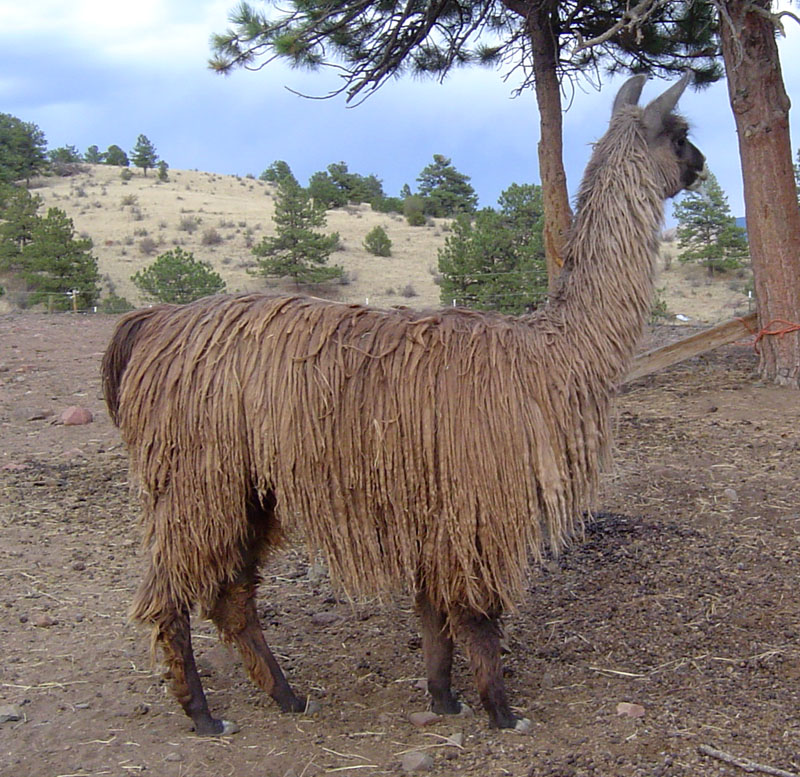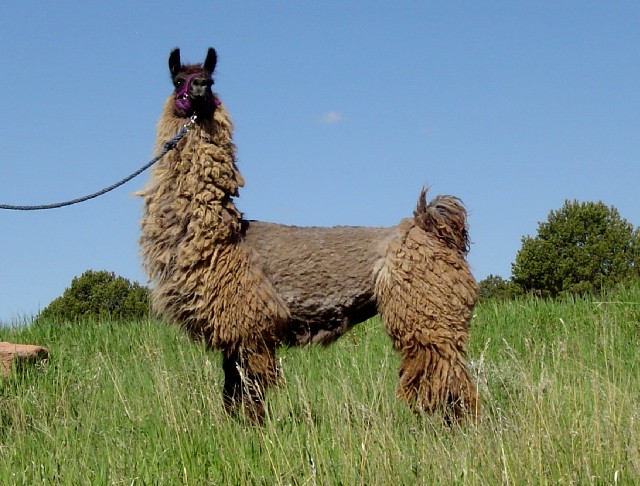 Shimmering Sands Stage Stop Minnie Pearl