Stage Stop Whole Ladda Spots
DOB 9/18/11
OZNH Spike x Stage Stop Whole Ladda Colada
$500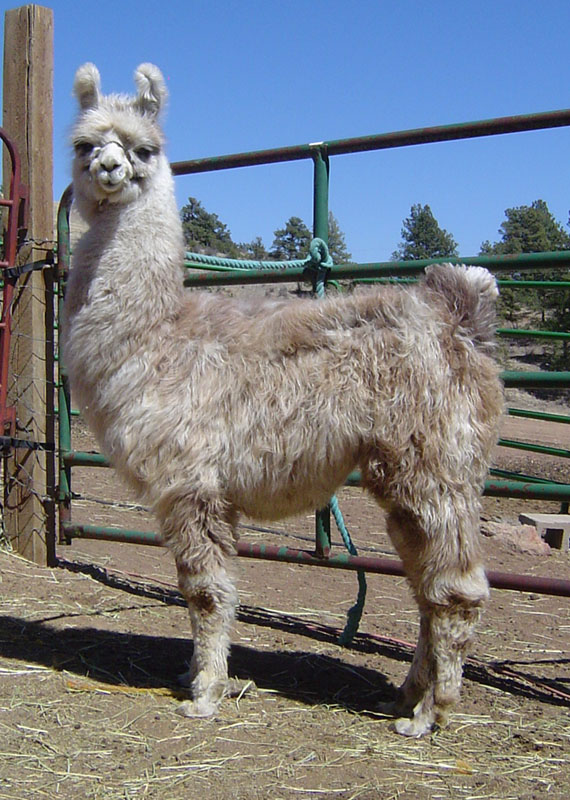 Spots is another male we bought for our breeding program before hay prices soared and we made the decision to trim our herd size way down. We bought Spots because he has a lot of very unique appaloosas in his background, including reverse appaloosas. His pedigree includes FFF Smokin Chiri, Chilean Blanco Lobo, Top Flight, Papa Noel and Don Juan Quixote. He is 3/4 Chilean. Right now I don't have any females planned to breed him to so I am offering him for sale. He is probably too small to make a good pack llama but he'd make a great fiber animal, companion or stud.
Spots is a sweetheart with gorgeous fiber. He is ready to service females.
Updated photos taken March 2014
I plan to shear Spots this summer (2016) so will post updated photos when we have him sheared and all spiffed up. I can't wait to see what those spots look like!