Split Rock Time Traveler
DOB 10-13-11
(Stage Stop Viajero x Split Rock Decorus Domina)
SOLD
Congratulations & Thank You Steve & Kimberly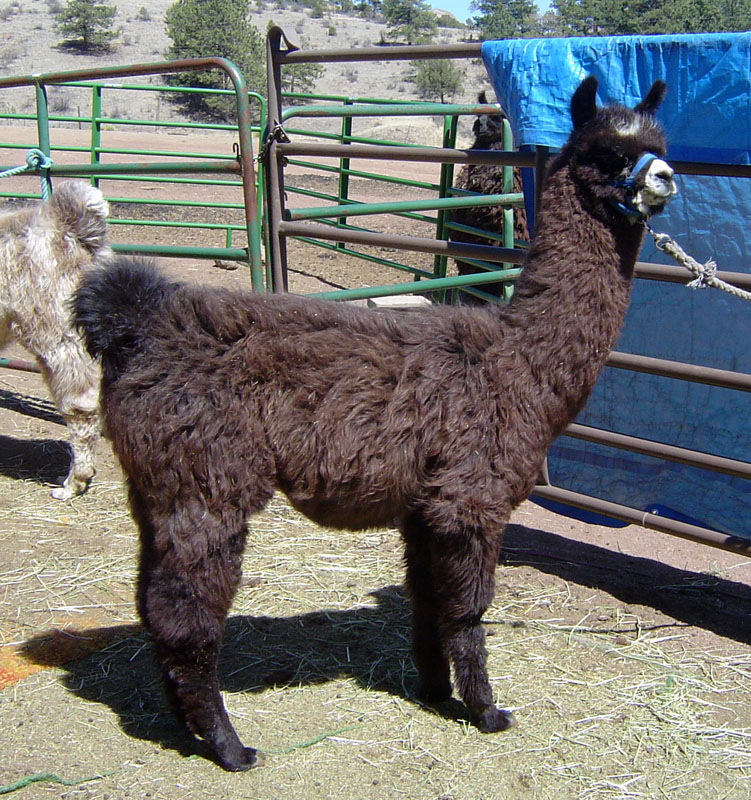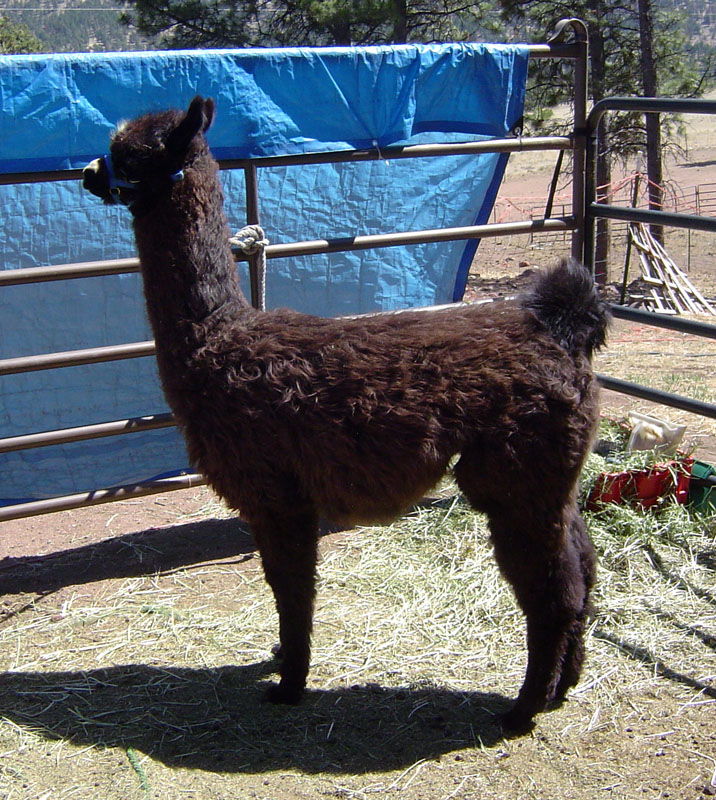 Split Rock Time Traveler is a Stage Stop Viajero (full Chilean) son out of our Reserve Grand Champion Split Rock Decorus Domina aka Baby Dee, a beautiful charcoal gray female sired by our ALSA Halter Champion Tempis Fugit (Silver Gray) out of our Champion Minnie Pearl (Silver/Rose Gray). Traveler has gorgeous soft sun kissed black fiber and a very sweet personality. His pedigree includes Top Flight, Top Gun, Macho Camacho, Chile Powder, Dream Catcher, Chavito and CEO. Traveler's right front leg is slightly turned out from the knee down at this time. We suspect he was mal-positioned in-utero so once he grows up a bit and gets some capacity in his chest, his leg should straighten out. Therefore, he is sold as a fiber and/or companion animal at this time. He could very well mature into a conformationally correct male but we are pricing him at a pet quality price.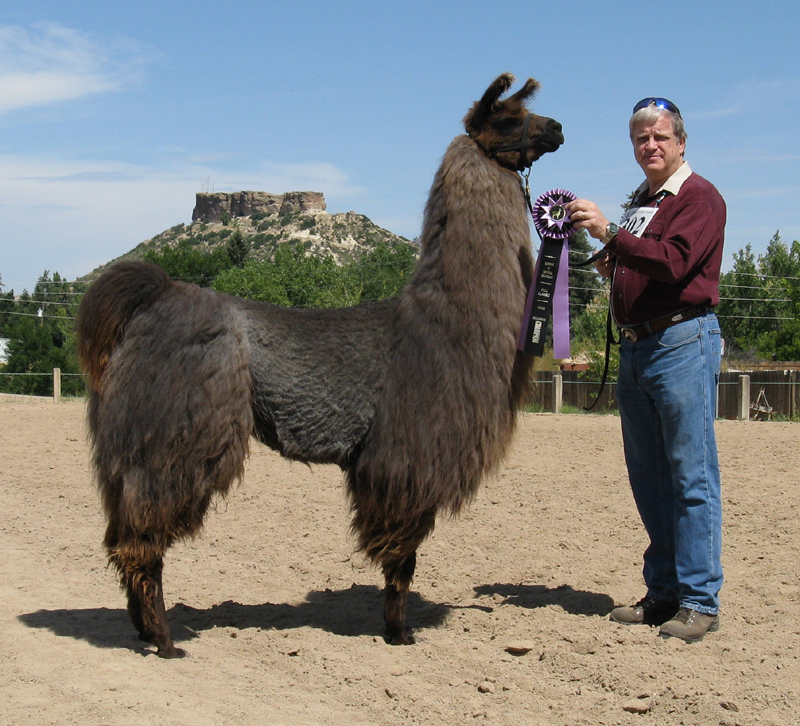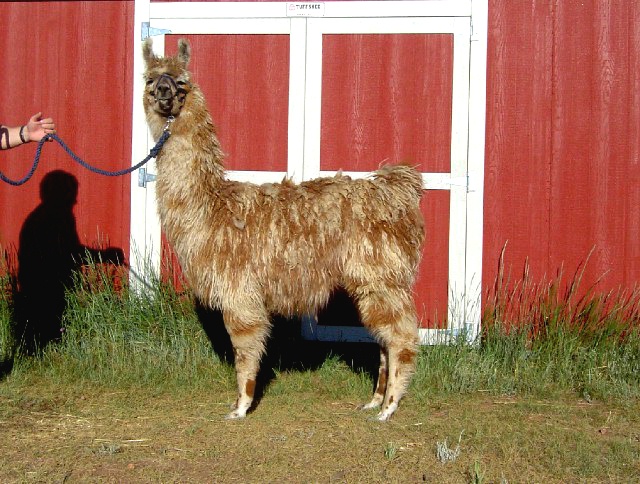 Dam - Split Rock Decorus Domina Sire - Stage Stop Viajero
We showed Dee at the LOCC Fall Classic where she placed first in her class and then won Reserve Grand Champion Medium Wool Female - second only to the Supreme Grand Champion Female!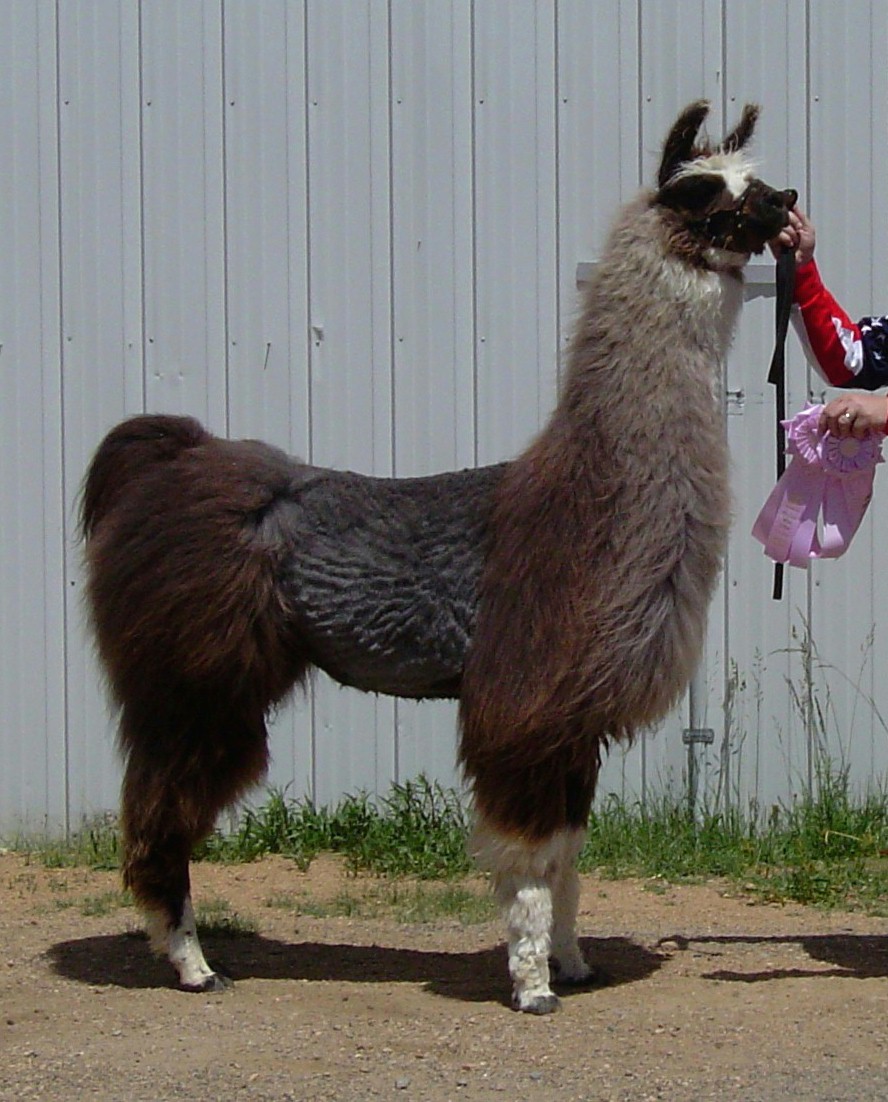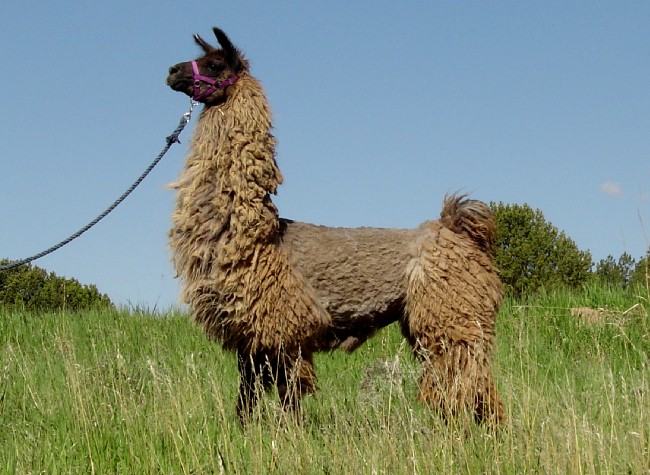 Maternal GrandSire - Tempis Fugit Maternal GrandDam - Minnie Pearl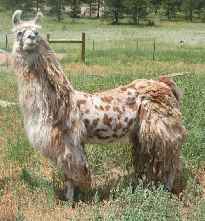 Paternal GrandSire - Chile Powder