Stage Stop Viajero
DOB 08/20/04
Chile Powder x BBL Mikasa
100% Chilean
SOLD
Congratulations & Thank You Jared!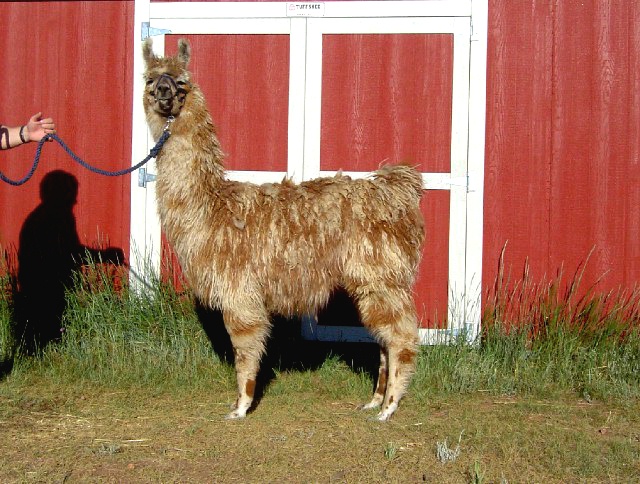 Viajero (The Traveler) is a beautiful appaloosa 100% Chilean adult male with lovely fiber and a sweet and gentle nature. He has correct conformation, large bone and a very athletic frame. Viajero's bloodlines include Chile Powder, Top Flight, DDL Dream Catcher, Raja of Tunitas Creek and Macho Camacho.
Update: The top of Viajero's left ear was lost due to frostbite. His first cria was born in July 2008 and she is gorgeous! A beautiful dark red female with black points and incredible silky fiber and a very curious and gentle nature. She is very tall and athletic. His second cria is Time Traveler. Traveler has gorgeous silky fiber and a very sweet and gentle nature. He is easy to handle.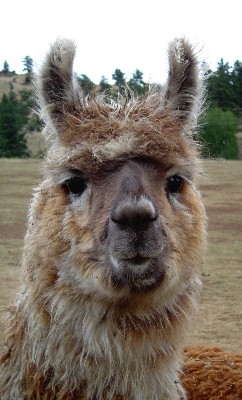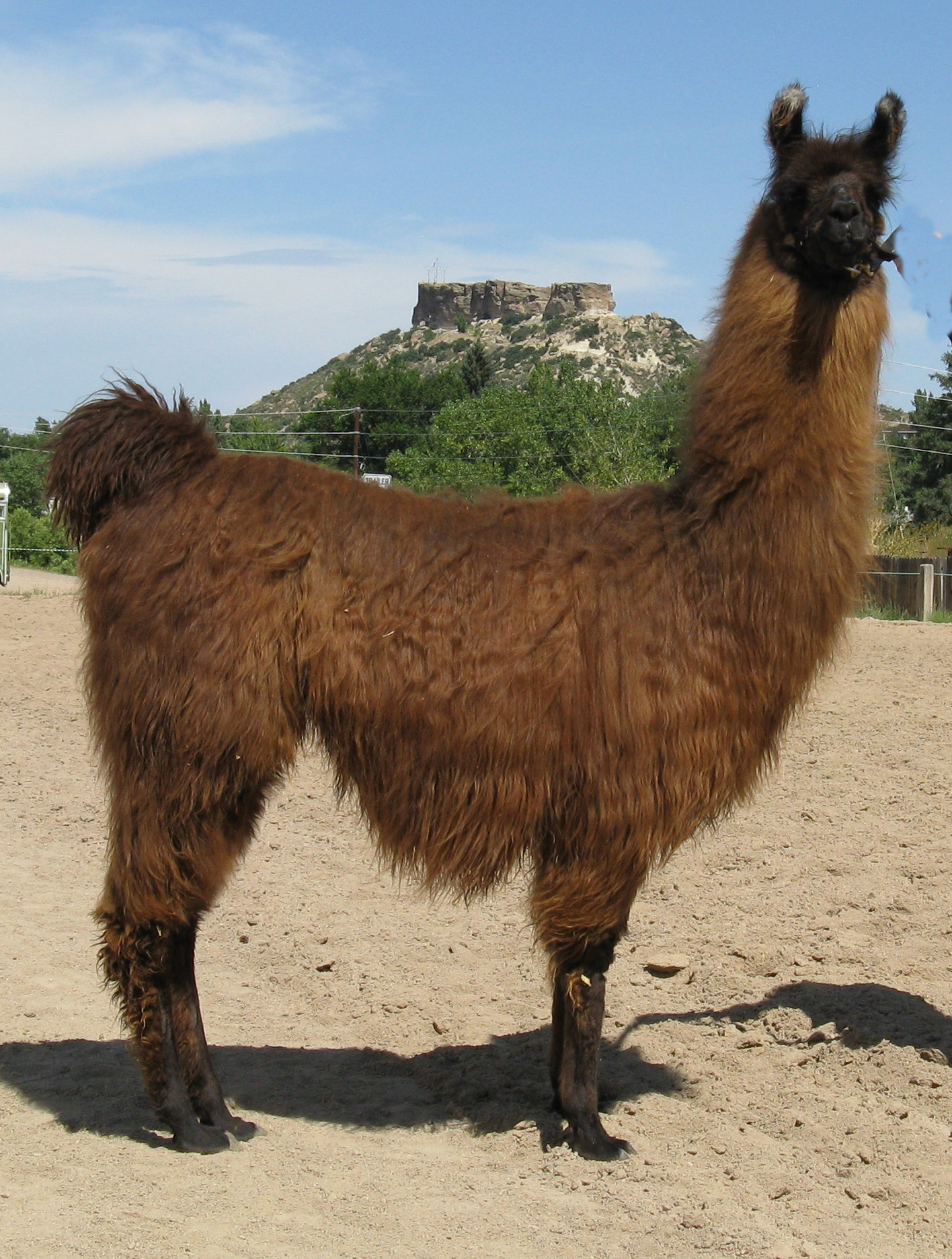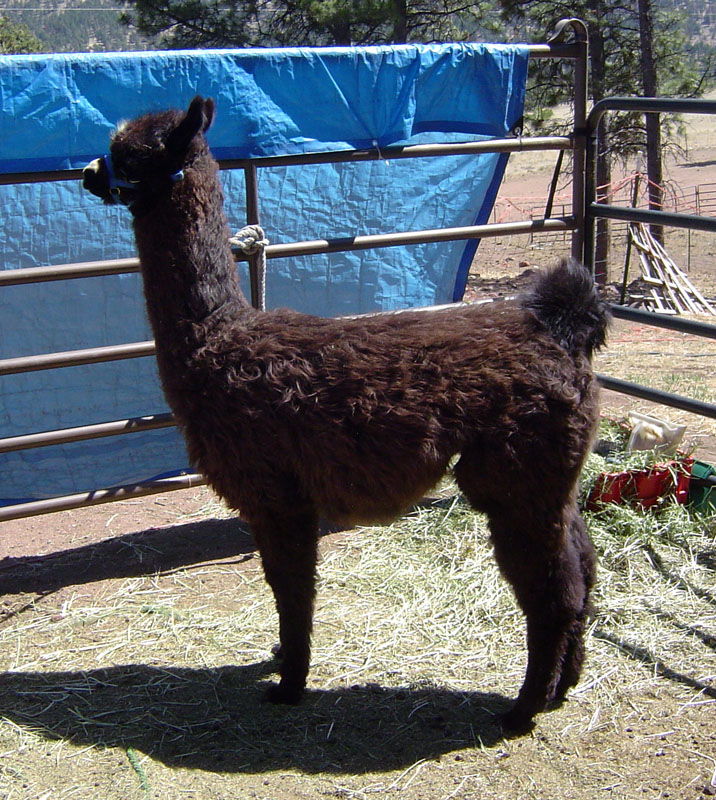 Tina Fey (female) Split Rock Time Traveler (male)