Split Rock Dazzling Dream Girl
DOB 07/10/05
Stage Stop Mesquite x Split Rock Winona Wildfire
1/4 Peruvian 1/16 Chilean 1/16 Bolivian
SOLD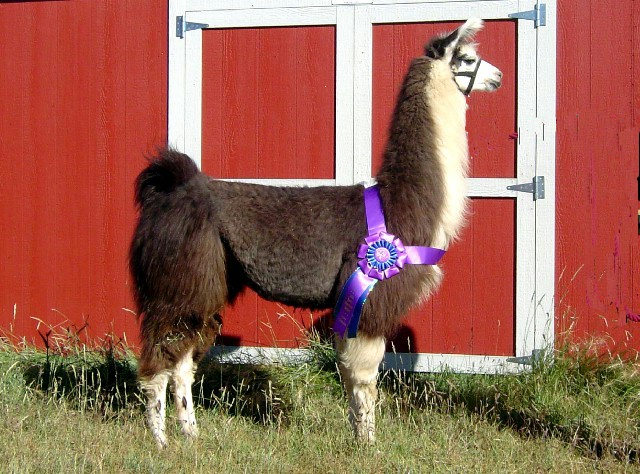 Dazzle is a beautiful silver gray female with a full white tuxedo and four white stockings, matched perfectly front and back, giving her a very symmetrical look. She has beautiful fiber, correct conformation, good bone structure, style, presence and an elegant grace about her - truly a dazzling female! Her sire, Stage Stop Mesquite, has produced several beautiful gray crias. Mesquite has Pick of Peru, Licorice Lace and Peruvian Pecoso in his lineage. Dazzle's Dam is Winona Wildfire, a Handel (Grand Champion, Regional Champion) daughter out of Clementine, who always produced excellent crias with correct conformation.
Sold open and because of her age, we cannot guarantee fertility. Sold as a companion/fiber/guard animal with no guarantee for reproductive capacity. She has fabulous fiber and would make a great guard llama. Priced accordingly.
Dazzle has done very well in the show ring, including Regional Champion Yearling Medium Wool Female and Grand Champion Medium Wool Female @ the 2006 Rocky Mountain Regional!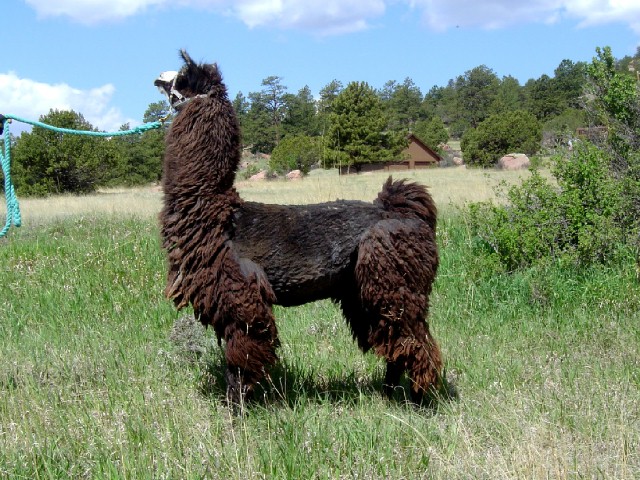 Stage Stop Mesquite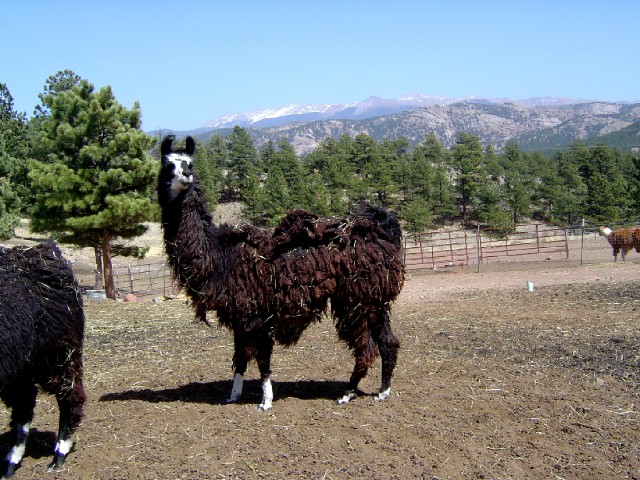 Split Rock Winona Wildfire