Split Rock Decorus Domina
DOB 5-31-2006
(Stage Stop Tempis Fugit x Stage Stop Minnie Pearl)
$1,500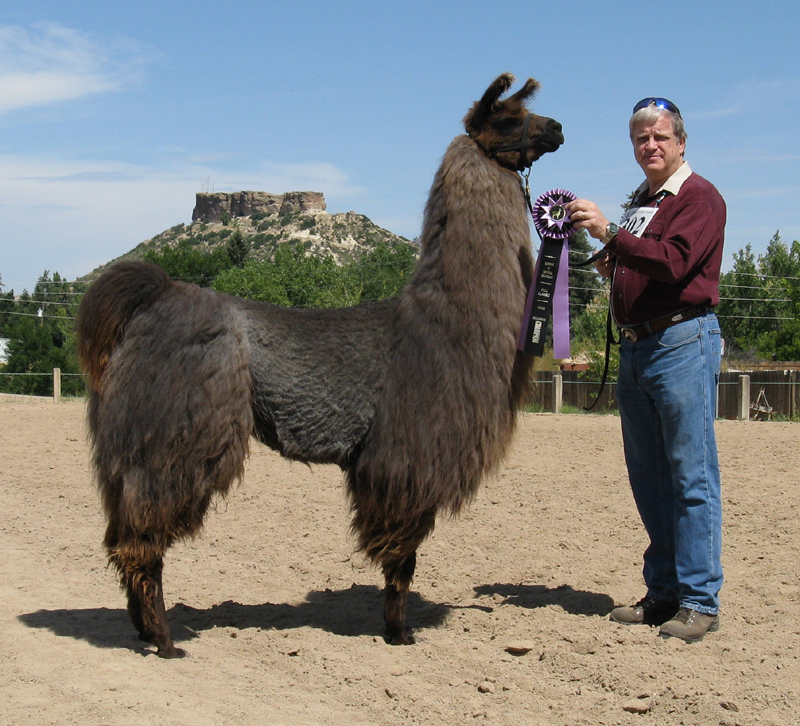 Reserve Grand Champion Medium Wool Female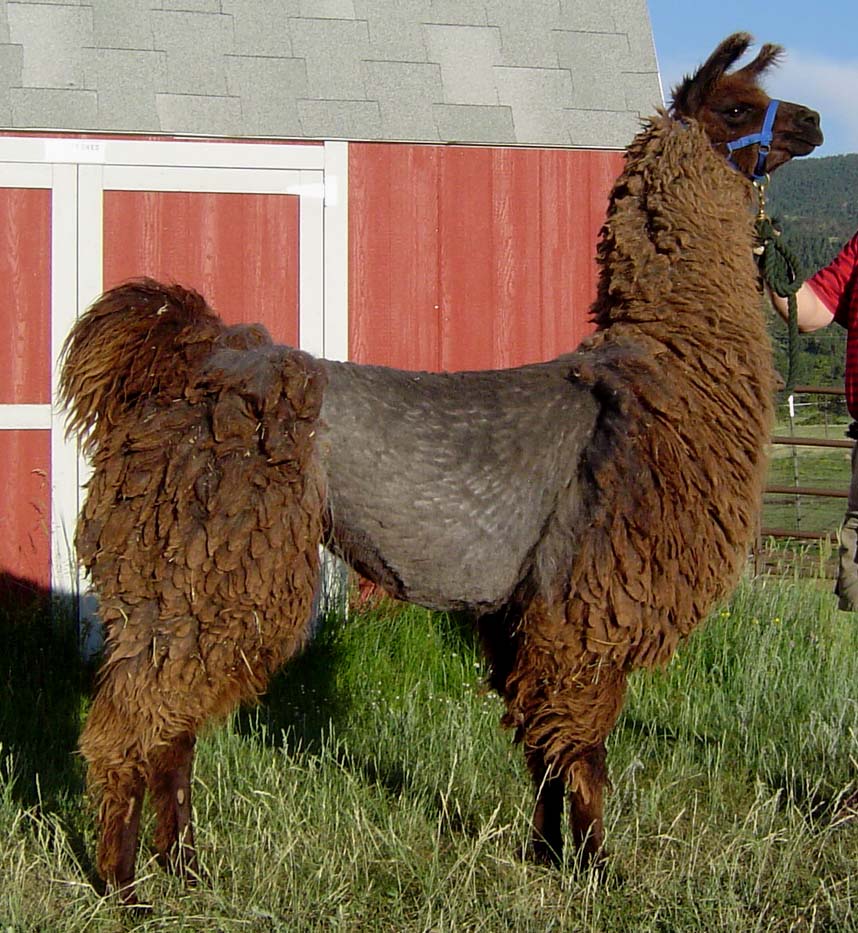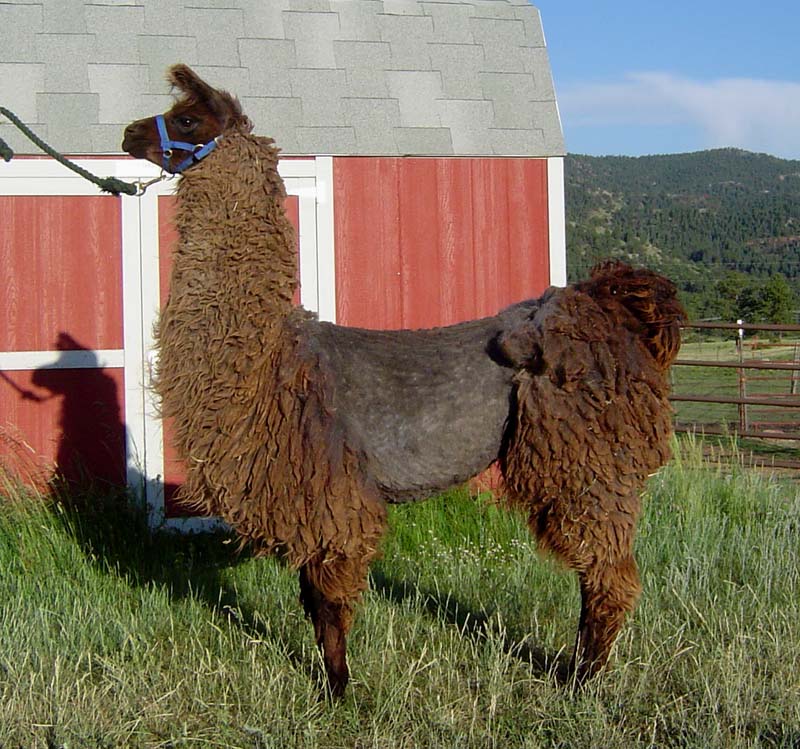 Split Rock Decorus Domina (latin = Beautiful Lady) aka Baby Dee is a beautiful charcoal gray female sired by our ALSA Halter Champion Tempis Fugit (Silver Gray) out of our Champion Minnie Pearl (Silver/Rose Gray). Baby Dee is shown below on Day One. She has a strong level topline, beautiful silky fiber with lots of crimp, and look at that beautiful head with those incredible ears!
Baby Dee is now an adult and has gotten very tall and stretchy with excellent capacity. Updated photos taken July 16, 2009 are posted above. We just finished shearing Dee and her fleece is incredible. Very soft and silky and a gorgeous silver color.
She is such a sweetheart - she comes right up to you in the field and lets you pet her. This girl is a dream come true! Her Dam consistently passes on her sweet attitude and this girl has it in spades.
We showed Dee at the LOCC Fall Classic where she placed first in her class and then won Reserve Grand Champion Medium Wool Female - second only to the Supreme Grand Champion Female!
Dee delivered her first cria in October 2011. We named him Time Traveler. Traveler has his mother's sweet personality and gorgeous silky fiber. Traveler's sire is Viajero.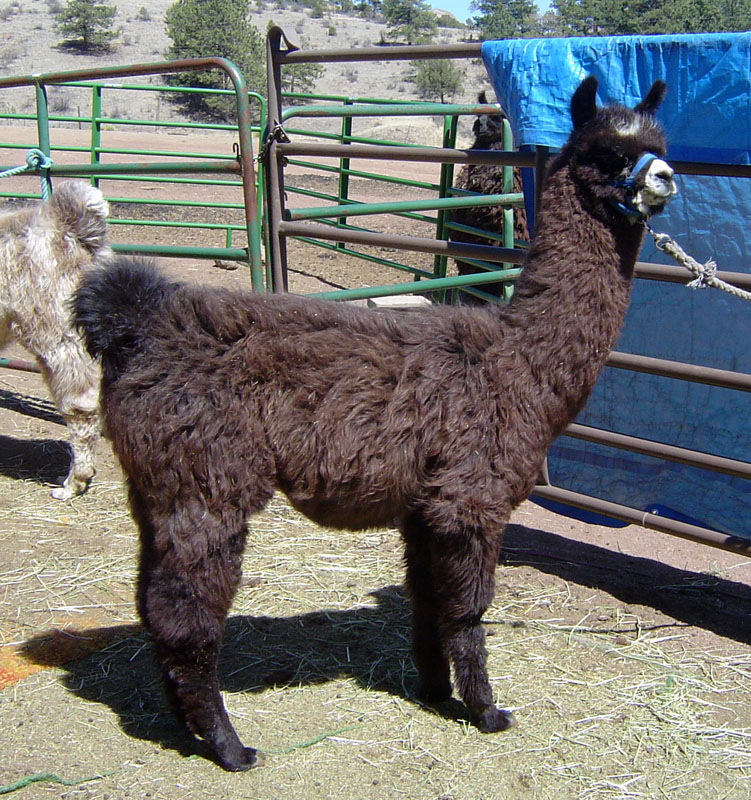 Split Rock Time Traveler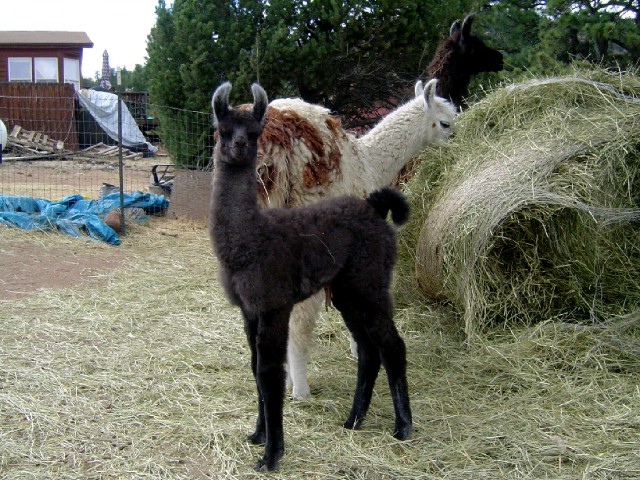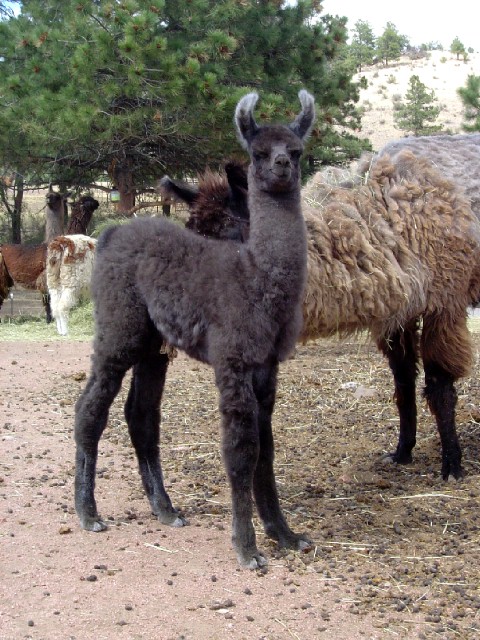 Dee only hours old in the above photos.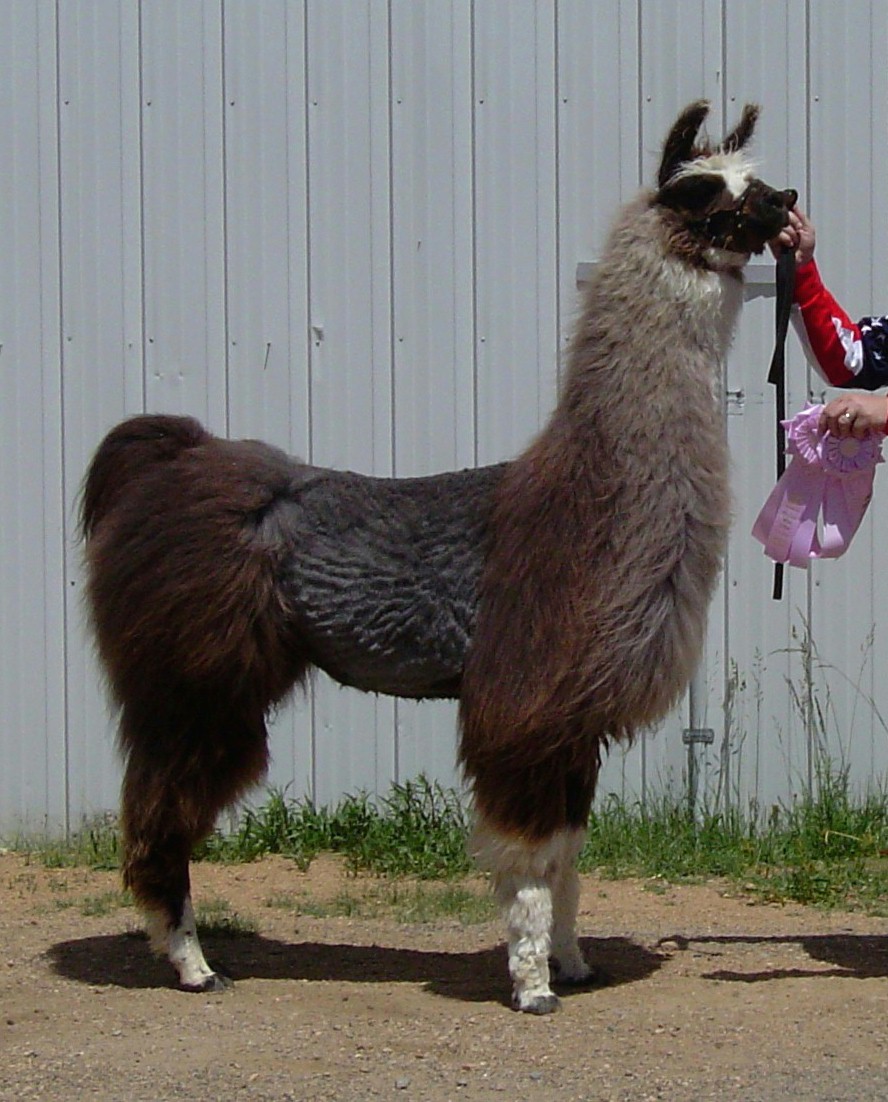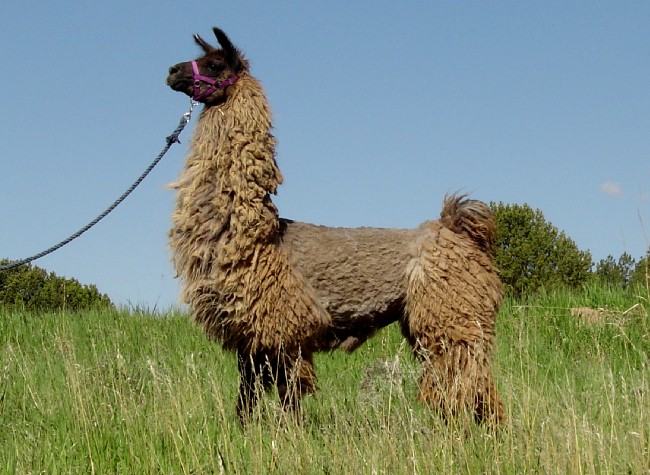 Sire - Tempis Fugit Dam - Minnie Pearl